Home for The Golden Gays (2018)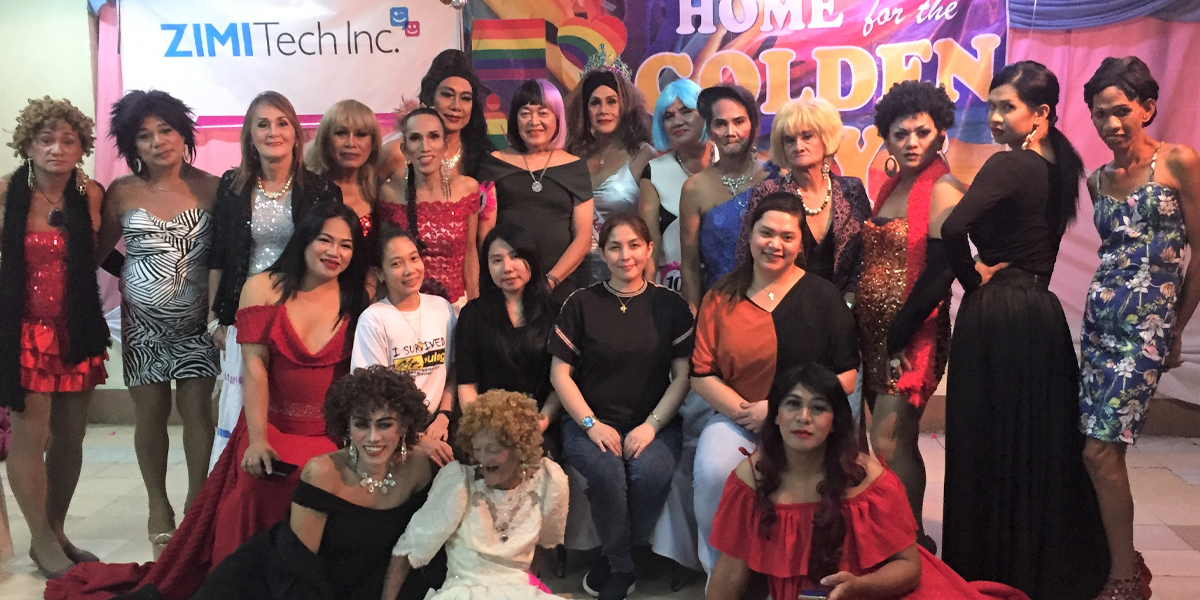 People around the world face violence and inequality—and sometimes torture, because of who they love, how they look, or who they are. Sexual orientation and gender identity are integral aspects of ourselves and should never lead to discrimination or abuse.

Our advocacy as a company is to shed light on the rights of the LGBT and break the stigma attached to it. After the visit at Little Sisters of the Abandoned Elderly, our team headed to the Home for the Golden Gays— a Philippine non-profit organization that provides support and care facilities for elderly LGBTQ— to meet and mingle with the gays or to what they would prefer to call as, "Lolas". The organization regularly convenes drag shows and community outreach programs that generate funding from corporate and private donors to cover groceries and healthcare expenses for the members.

During the visit, the day began with a good meal, songs and dance numbers. Our team organized a beauty pageant contest where lolas dolled up and were able to showcase their talents in singing and dancing. Along with various gifts, the winner got a customized crown with the company's name engraved on it. The lolas looked mesmerizing in the spotlight!

"Respect yourself and you will receive the respect you deserve. We want to show young gay people that you can live a clean healthy life despite the circumstances handed to you. You can be beautiful at any age." – Ramon Busa, Head of the Home for the Golden Gays

In ZIMI Tech Inc., we advocate for notions that protect everyone's dignity. We support a movement where everyone can enjoy their rights fully and equally. It was a remarkable experience to immerse ourselves in their world and see how they thrive and remain resilient amidst everything.