Little Sisters of The Abandoned Elderly (Home for the Aged)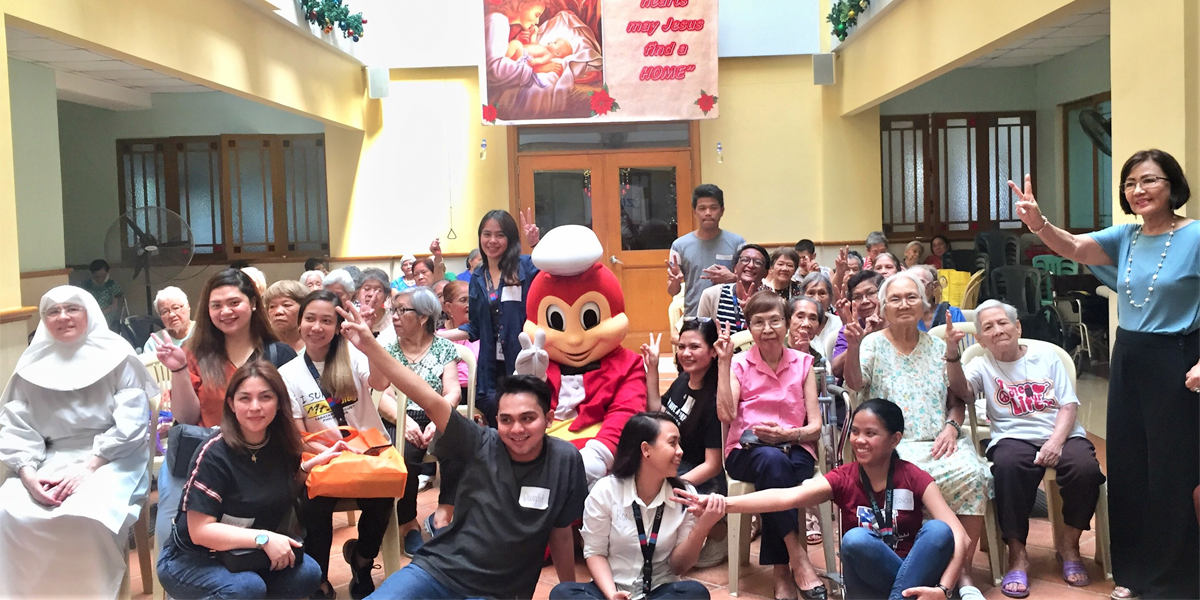 Moving an aging loved one into an assisted living community represents a huge life change for all those involved. While it will give peace of mind to know that your loved ones will be safe and well cared for in their new home, they will undoubtedly go through an adjustment period— they will be meeting new people, adapting to a new routine, and getting used to a new living space.

In 2018, ZIMI Tech Inc. visited the Little Sisters of the Abandoned Elderly, a home for the aged. To express appreciation, our team pulled off a mini Jollibee Party whose crews helped us facilitate games and activities for our dear Lolas.

During the visit, we luckily had the chance to personally converse with them as they shared their most beautiful, unforgettable stories and experiences. It was indeed a day filled with happiness and gratitude; we were all just feeling and living the moment! As we opened the dance floor, to our surprise, a group of elderlies bopped and even volunteered to sing a Christmas song for everyone. Their laughter was absolutely priceless! The darling Lolas were also very happy to meet the Jollibee mascot, incessantly hugging and clasping its hand. It was indeed a day filled with happiness and gratitude!

While we initially yearned to solely express our appreciation for these elderlies, we are grateful enough to keep the realizations they've imparted to us which we could denote in these three words: compassion, generosity, and love. Just by looking at them, we realized that life is so short, live it; love is rare, grab it; and memories are sweet, cherish it.